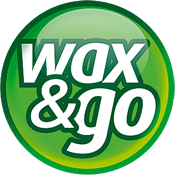 Rapid Quick Grip
Liquid grip waxes from Rex are an easy way to get proper grip for your skis for any snow and temperature condition. Grip wax is long lasting so even a thin layer is enough to provide good performance. Rex Rapid Quick Grips are simply to use. Apply Instant Grip with the foam applicator of the tube and let dry 10-15 minutes. We recommend this series for both the active and recreational skier as an alternative to traditional grip waxes.
Easy Grip Paper Strip Wax

Rex Easy Grip ski waxes are a new, clean and simple way to apply the right amount of glide and grip waxes on ski bases. Because the wax is applied by using heat it absorbs well into the base and lasts longer. Easy wax line is developed for active and recreational skier. Easy wax application does not require any experience, just choose a wax according to prevailing conditions, wax and go skiing.
Rex TapeGRIP - A proven success!
The Rex TapeGRIP is a radically new and easy way to wax skis. The wax is suitable for all conditions and will last up to hundreds of kilometerss depending on the snow conditions.
The components of Tape Grip perform "intelligently" to provide superior grip and glide in all conditions. The core elastomer reacts to the force of the kick maximizing the coefficient of friction to improve the grip. In the glide phase the pressure decreases as will the coefficient of friction improving the glide. In addition the thermoplastic wax reacts to the temperature adjusting the hardness to prevailing conditions.
The Universal tape is great for all conditions. The Cold version is excellent for newly fallen cold snow providing excellent glide.